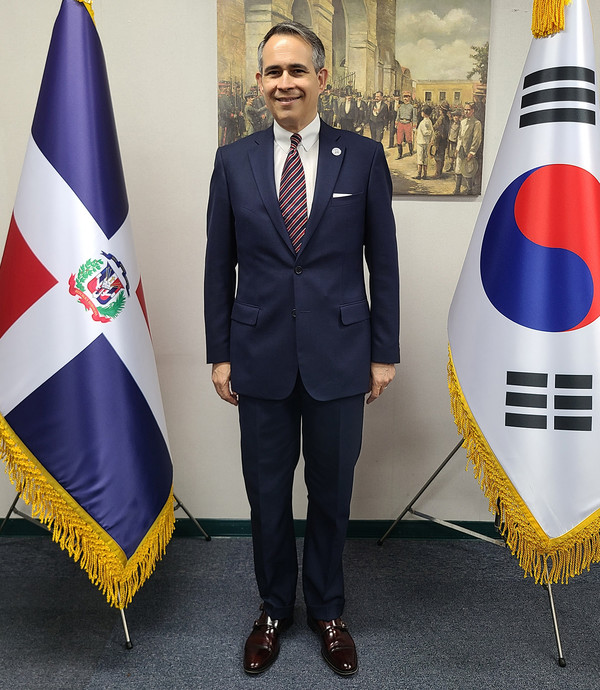 To commemorate the 60th anniversary of the establishment of diplomatic relations between the Dominican Republic and the Republic of Korea, the Seoul City magazine interviewed H.E. Federico Alberto Cuello Camilo, ambassador of Dominican Republic to Korea for his retrospection on the diplomatic and economic relations for the past 60 years and also his prospects on the expansion of trade and investment opportunities between the two countries in the years to come. Following are the full text of the interview.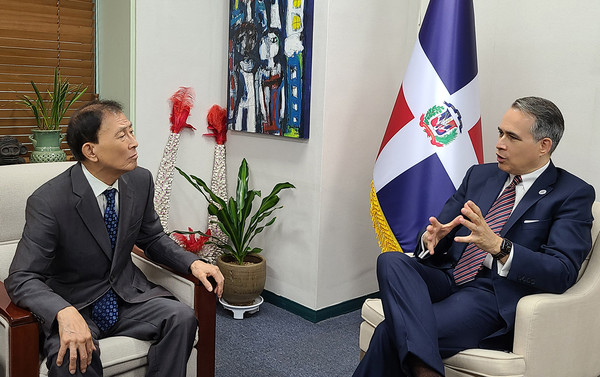 Please introduce brief history of diplomatic an economic relations between Dominican Republic and Korea for the past 60 years.
The Dominican Republic was the beneficiary country of the first-ever Korean Knowledge Sharing Program (KSP) implemented in 1990. It is the prime tool designed to promote Korean public-policy based on its national development experiences of the past. In 2006, president Leonel Fernandez visited South Korea to discuss substantive cooperative ties between the two countries, which was significant in that it was the first visit by the president of the Dominican Republic after the two countries established diplomatic relations in 1962. From an economic point of view, Korean textile companies boomed in the Dominican Republic in the 1980s, of which WillBes and SAE-A trading were the prime examples. Also, the two countries signed a bilateral investment treaty in 2006, which came into force in June 2008. There is also a lot to be said about sports. Dominican baseball players are active on the global stage, and Korea is no exception. Over the past 10 years, more than 60 Dominican baseball players have played in Korea. In addition, Gabriel Mercedes won silver medal and Luisito Pie won bronze medal in Taekowndo at the 2008 Beijing Olympics and the 2016 Rio Olympics, respectively, and the Dominican Republic won bronze medal against Korea in baseball at the 2020 Tokyo Olympics. In 2018, Prime Minister Nak-yeon Lee visited the Dominican Republic to solidify mutual economic cooperation.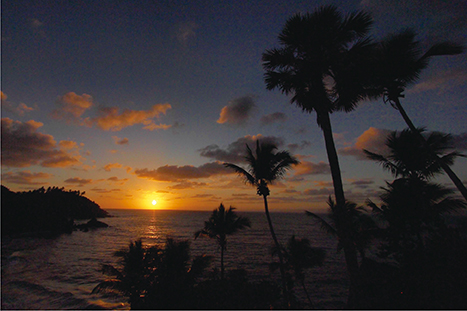 Please introduce any special events scheduled for celebrating auspicious 60-year anniversary this year.
To commemorate the 60th anniversary of our bilateral relations, we held and will hold various events. The 1st Dominican Republic Film Festival was held from June 8 to 12 in Seoul, and to celebrate the event, about 100 key figures attended the opening ceremony. 2 exhibitions will be held on the beautiful Nami Island: 'Artist in Residence by Iris Perez in October 2022 and 'The Republic of Color(25 Masterpieces of Dominican Painting)' from September to December 2022. From October 4 to 8, 2022, many events are scheduled in Seoul and Busan, including ministerial visits, an investment promotion seminar, a grand reception, a culinary festival and more. Ministers will launch FTA negotiations, initiate an Economic Innovation Institutional Analysis of the energy transition, and sign a state-to-state agreement to work on the energy transition. The mayor of Busan and Santo Domingo will sign a sister-city agreement. Also, a seminar on "realizing recommendations on electronics KSP to attract Korean FDI" will be given by Santo Domingo in November 2022.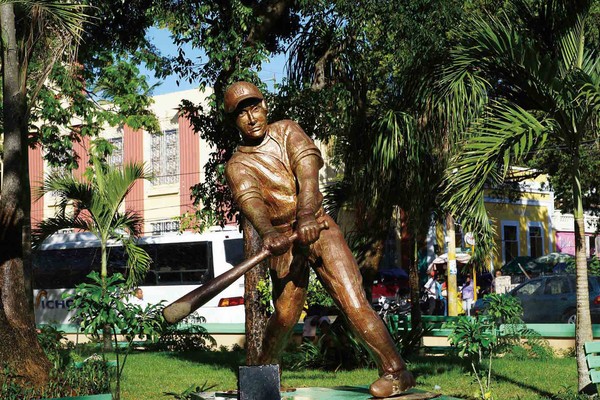 Please introduce investment environment of Dominican Republic.
The Dominican Republic offers a very competitive investment environment, with tax breaks for 20 years in priority areas such as tourism, export-processing zones and border development.
With FTAs ​​with the US, the EU, CARICOM and Central America, investors have access on a duty-free, quota-free basis to the main surrounding markets.
With a prime location, investors can reach Europe in less than 9 hours by plane and less than 9 days by vessel; as well as the US, in less than 2 hours by plane and 3 days by vessel and with the best road network of the Caribbean basin, 5G telecoms service, 7 international airports and 5 world-class ports, the Dominican Republic ensures connectivity to the world.
With a sizable and productive work force remunerated at the most competitive rates, investors can rely on Dominican labor for achieving results and with the fastest growing economy in the Americas, the Dominican Republic market is a safe bet for Korean brands delivering quality at affordable prices for our growing middle class.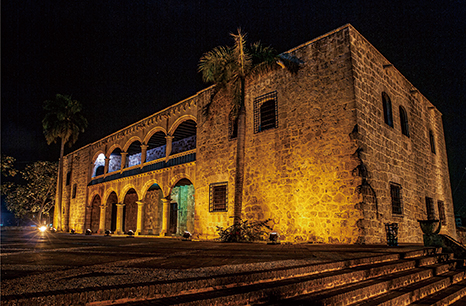 Please let us know what industrial sectors would be most attractive to potential Korean investors to Dominican Republic.
The Dominican Republic wants to work with Korea in strengthening economic security in these uncertain times, following the disruptions provoked by the COVID-19 pandemic as well as by the unfortunate invasion of Ukraine, which means closer commercial ties for food security, the energy transition and supply-chain resilience, as highlighted by both presidents Yoon and Biden during their recent summit talks.
Closer commercial ties require negotiating an FTA similar to the one negotiated between Central America and Korea.
It could prove useful to reconsider the need for lengthy approval procedures of agricultural exports, which can last up to ten years! Cooperating with Korea, we managed to reduce transit times for imports in customs from two days to two hours. A comparable achievement could be to reduce approvals for Korean imports from 10 years to one month.
Working together in the energy transition also works both ways. The Dominican Republic is a source of critical minerals for manufacturing solar panels, wind turbines, fuel cells and semiconductors. Korea has mastered these technologies and has adopted public policies for the transition. Applying both Korea's public policies and technologies could result in our energy independence from fossil fuels, which will greatly reinforce our resilience to future oil shocks.
Our other infrastructure needs can be addressed by working with Korea: mass transit (undergrounds, light rail and interurban railroads), alternative energies for transport (including cars, buses and trucks as well as recharging stations), smart cities and reliable coverage of water and sanitation.
And lastly, the Dominican Republic is the base already for nearshoring, that is, the decentralization of production for resilient deliveries to important destination markets such as the US.
This has been the case with Korea for a long time in the textiles and apparel sector. It is beginning to be the case for Korea in our top manufacturing export, medical devices, with the arrival of LG. Other 7 world-class players from the US and Europe operate 35 factories exporting almost US$2 billion yearly.
The potential is there for our second manufactured export, electronics, where Korea is the leader but which does not yet operate in the Dominican Republic.
We are also very keen on receiving Korean investment on a joint-venture basis in the strategic sector of biopharmaceuticals, for which Dominican partners are ready.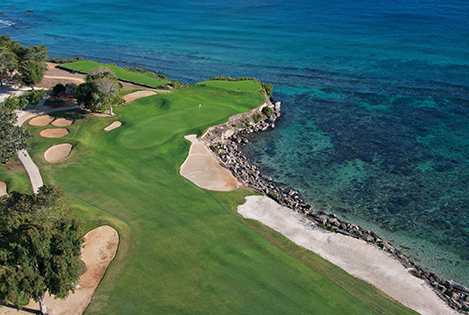 Please introduce outstanding Korean companies' activities in Dominican Republic.
Samsung, LG, SK Energy, POSCO, and KEPCO (Korea Electric Power Corporation) are major Korean companies operating in the Dominican Republic. The market of domestic appliances and electronics are dominated by Samsung and LG and Hyundai Motor and Kia are doing great in selling automobiles in the Dominican Republic. SK has a long-term plan of locating their headquarters for the Americas in the Dominican Republic, starting with LNG and going all the way into developing the Hydrogen economy, therefore making a bid to increasing its capacity for LNG generation along with KOGAS(Korea Gas Corporation) and making investment to achieve it. Moreover, KEPCO that has been working on electricity distribution and may have a more prominent role in managing this activity is extending power-transmission lines, POSCO is strengthening its capacity for liquefied natural gas storage, and Hyundai E&C and Dohwa Engineering are bidding for light rail in Santiago and Santo Domingo, respectively, in order to strengthen their influence in mass transportation sector. Meanwhile, Dowha Engineering has secured funding from KEximBank to work on the 3rd metro line of Santo Domingo. There are also 19 Korean companies that produce textiles and apparel to export them to the United States. In export processing zones, Willbes is currently expanding its milling operations, generating over 7,000 jobs in the field of textiles and apparel and SAE-A trading is generating over 3,000 jobs with two factories.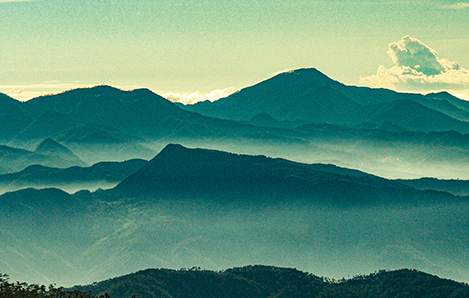 Please introduce tourists attractions in Dominican Republic for Korean tourists abroad.
The Dominican Republic has many tourist attractions including golf, luxury lodgings, gastronomy, cultural heritage and natural bounty. Sharing the Caribbean Sea with Cuba and Puerto Rico, the Dominican Republic occupies two-thirds of the island bordering Haiti. Surrounded by a 1448-kilometer coast full of caves, Victorian gingerbread houses and pirate stories, the island offers spectacular views and the highlights include a cable car that leads to Mount Isabel de Torres and sunbathing on stunning Saona Island. Also, the Dominican Republic is suitable for family travel, the weather is nice and travel expenses are affordable. The capital is Santo Domingo and the official language is Spanish. It covers an area of 49,000㎢ and has a population of about 11 million. The main source of income is tourism, followed by manufactures from export-processing zones, of which the top three are, in descending order of importance: medical devices, electronics and cigars. Underground resources such as nickel and iron ore are produced and gold is almost as important as medical devices.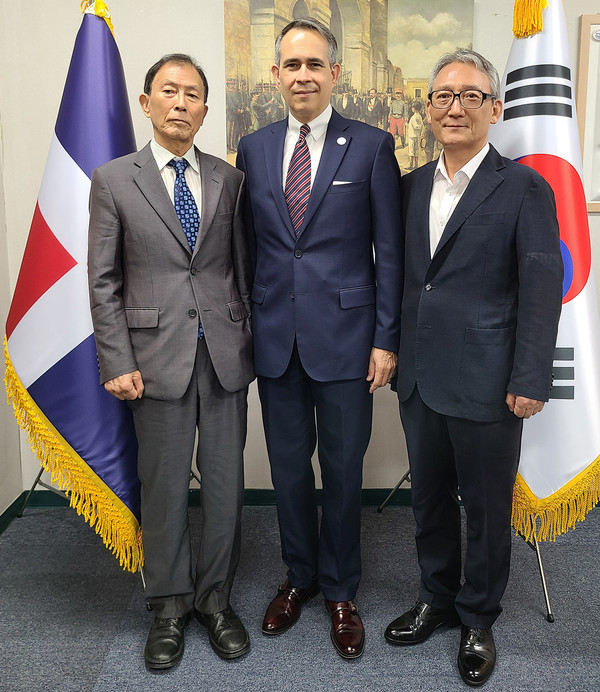 Please tell us of your point of view how to strengthen further the closer ties between Dominican Republic and Korea in the years to come.
We can start with negotiating and signing an FTA to increase trade and investment opportunities both ways and signing a state-to-state agreement in order to work on the energy transition. We can also work together to develop tourist destination and increase academic links between the two countries. In November 2021, Hugo Rivera, Vice Foreign Minister of Foreign Affairs of the Dominican Republic visited Korea and proposed the creation of a joint council on trade, investment and industrial linkages that could serve as a forum for preparing the launch of negotiations in order to sign the Korea-Central America FTA, which is one of the objectives of Dominican Week. The Korean government responded that it was happy to discuss adding the Dominican Republic to the FTA between Korea and five Central American countries (El Salvador, Nicaragua, Costa Rica, Honduras, and Panama), which took effect in March 2021. In the Dominican Republic, 19 Korean-invested companies are creating more than 20,000 jobs, of which more than 50% are textile manufacturing. In addition, as Korean companies' participation is increasing in infrastructure construction projects of the Dominican Republic including airports, metros, and LNG terminals, and the demand for Korean consumer goods is increasing due to the spread of the Korean Wave, the conclusion of the Korea-Dominican FTA is expected to create a great synergy effect in expanding trade between the two countries.
저작권자 © 서울시티 무단전재 및 재배포 금지