H.E. Erdenetsogt Sarantogos Ambassador of Mongolia to Korea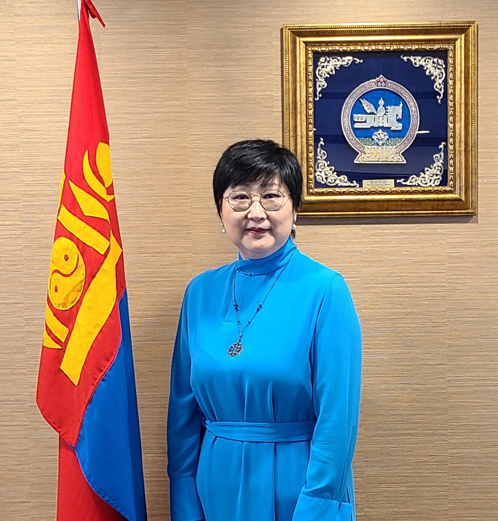 In celebrationn of Naadam Holiday (National Day) in Mongolia, the"Seoul City" magazine interviewed H.E. E. Sarantogos on the propects of strengthening further the close economic relations between Korea and Mongolia in the years to come.
Please introduce the significance of your Independence Day, July 11th.
Mongolia is a country with a long and impressive history of statehood. This year marks the 2231st anniversary of establishment of the first State in our history, the 816th anniversary of the Great Mongol Empire, the 111th anniversary of Restoring the National Freedom and Independence and the 101st anniversary of the People's Revolution of Mongolia. These historical anniversaries are celebrated as Naadam which takes place on July 11-15 every year. It is indeed a festive celebration of Mongolia's statehood, history, culture and traditions. It is a remarkable cultural heritage and an illustrious demonstration of nomadic civilization.
In 2010, UNESCO registered the Mongolian Naadam Festival in the list of Intangible Cultural Heritage of the Humanity. Indeed, Naadam Festival is a wide-scale and nationwide celebration of the Mongol civilization, Mongol lifestyle and Mongol pride. It consists of the three manly games, as we call them, which are wrestling, horse racing, and archery.
Wrestling is the most popular and the much-awaited tournament of the Naadam Festival. Wrestling matches are open on a grassy field with 512 wrestlers coming on to the field to compete. There are no weight classes. The object of a match is to get an opponent to have his back, knee or elbow touch the ground by using a variety of throws, trips and lifts. Rank can only be attained during the Naadam festival and is determined by the number of rounds won by each wrestler.
Horse racing is another ancient and important game of the Naadam Festival. Hundreds of horses and their small jockeys-boys and girls aged between 8 and 12, run several scores of kilometers across the endless Mongolian steppes of green and blue.
Archery is as ancient as Mongolia's history. It used to be a male dominated event, but now women and even girls test their marksmanship, using the composite Mongolian bows. Anyone who wants to learn about Mongolia, its people, their spirit is most welcome to Mongol Naadam. While these games are played, Mongols sing and dance, and engage in friendly conversations marking our past year's achievements and charting plans, dreams and wishes for the years to come.
I am sure, having experienced the Mongol Naadam a guest will leave a part of his heart with Mongolians.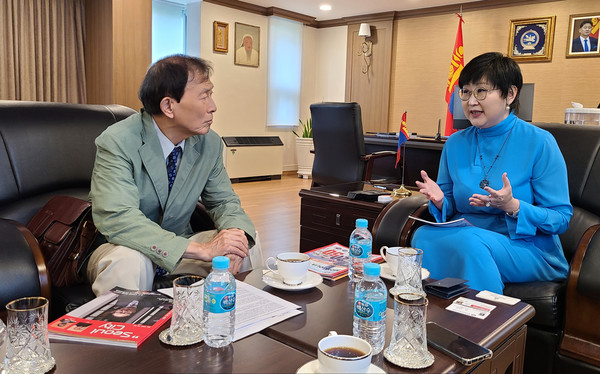 Please introduce major industries and products of Mongolia.
Mongolia traditionally has been a livestock breeding and agricultural economy. Industrialization began in Mongolia in 1970s with mining of Mongolian mineral deposits and manufacturing primarily of products of agricultural origin. In early 1990 Mongolia started a transition to democracy and market economy, thus the country's economy had undergone significant reforms and restructuring.
Mongolia is richly endowed with mineral resources and we have, therefore, experienced strong economic growth in the past decade capitalizing on the global mining boom. Today the mining sector is one of the main pillars of our economy as we have become a resourceful mineral exporter – we export copper, oil, coal, gold, iron ore, molybdenum, zinc etc.
Although considerable efforts were made to revive its manufacturing sector in the past decade, the country's economy remains heavily reliant on the mining sector. Therefore, the Government of Mongolia has been consistently pursuing a policy of economic and industrial diversification with increased focus on agricultural manufacturing, tourism, IT sectors. Nowadays the private sector, especially SME's are playing a vital role in Mongolian economy. The SMEs constitute the majority of enterprises in Mongolia and account for approximately 50% of employment. To diversify our economy, we need to further support our private sector, especially SME's so that private businesses could produce and compete in the international market. We have our advantages and attractiveness as our products are eco-friendly, and high in quality. Consumers abroad are becoming increasingly fond of Mongolian cashmere, camel wool, some beverages, honey and seabuckthorn products. Dairy products and meat are another potential products that we can offer. Attracting foreign investment and introducing eco-friendly advanced technologies to processing industries of Mongolia is of a high priority to us.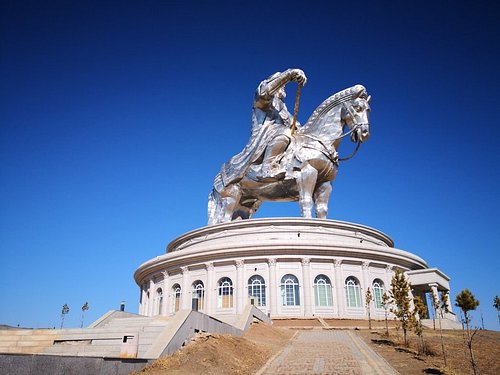 Please let us know what industrial sectors would be most attractive to potential Korean investors to Mongolia.
Mongolia and South Korea are both Asian countries located in the same region. I know many Koreans who love and cherish Mongolia. We have many things in common. We are close to each other both historically and through the current cultural affinity and bonds. Therefore, I would say that every sector in my country can be attractive to Korean investors as we have mutual understanding and affinity towards each other. Besides, many Mongolian and Korean youth are learning each other's culture and language. For Mongolians Korea is not a distant place. For Korean investor, maybe the most important part in investing into Mongolia is finding a reliable business partner.
As for the certain sectors, in addition to a mining sector, where we still have unlimited opportunities, sectors such as agriculture, tourism, services, energy (especially renewable energy), information technology, construction (smart city technologies), transportation and logistics, urban planning, environmental industry could be attractive to Korean investors.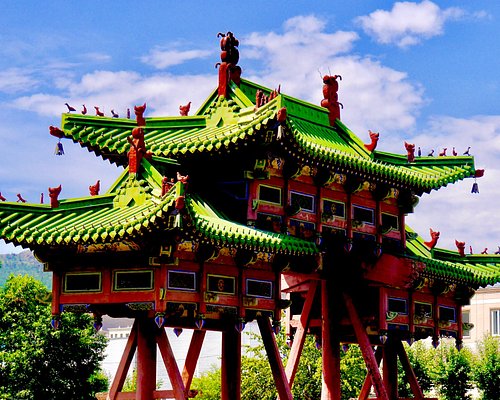 Please introduce investment environments in Mongolia.
The "Vision-2050" and "New Recovery Policy" of Mongolia's long-term development policy and the Government Action Plan for 2020-2024 provide for the implementation of the foreign investment will be increased and the regulatory environment will be improved.
Mongolia is among the most open economies in terms of the legal environment for foreign investment, Agreements on the Promotion and Mutual Protection of FDI with 43 countries and Agreements on the Avoidance of Double Taxation with 29 countries. Mongolia is a member of the Seoul Convention establishing the Multilateral Investment Guarantee Agency and Washington Convention on the Settlement of Investment Disputes.
Mongolia's main law on investment remains the Investment Law, 2013. This Law has provisions for more equal treatment between domestic and foreign investors, provides for tax and non-tax incentives for investors, and aims to provide stability through tax stabilization certificates that set out these special tax provisions, the term being determined by the size of the investment.
Furthermore, Investor Protection Council was established to restore investor confidence and increase investment. It is an early warning and tracking mechanism to identify and resolve complaints that arise from government conduct.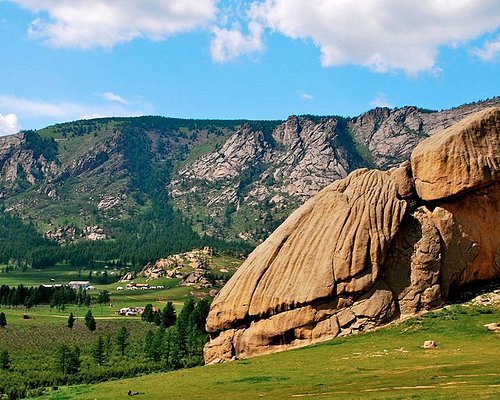 Please introduce outstanding Korean companies' activities in Mongolia
Relations and cooperation between Mongolia and the Republic of Korea are expanding day to day. The heads of the two countries agreed to advance relations and cooperation to the level of Strategic Partnership in 2021, and the cooperation between Mongolia and the Republic of Korea is expected to intensify, especially in the economic sector during the post-COVID-19 pandemic.
The Republic of Korea is our fourth largest foreign trading partner and fourteenth largest investor country in terms of volume. Many South Korean companies are operating in Mongolia, and approximately 1300 companies have invested in our country, and most of them are running businesses in services and trade sectors. Of course, it is difficult to point out any one outstanding company among them. However, I am pleased to mention that South Korean convenience stores, such as "E-Mart", "CU", and "GS25" opened their branches in Mongolia, creating competition in the retail sector and generating a positive impact on service quality.
Furthermore, I wish to highlight that the Korean companies have even greater opportunities for growth, that is to target markets in other countries access to which you can gain through Mongolia. To realize such opportunities Mongolian and Korean companies need to form strategic, long term partnerships.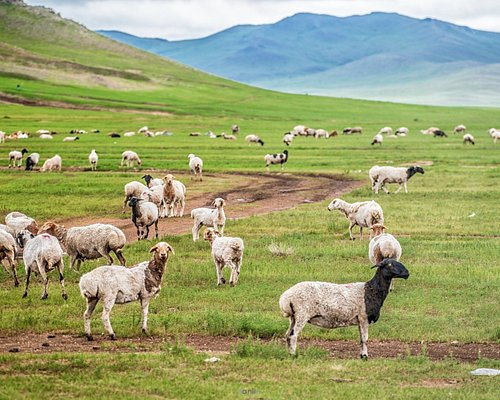 Please introduce tourists attractions in Mongolia for Korean tourists abroad.
Mongolia is a land of nomadic culture and tourism, a country that has preserved its classical nomadic civilization with its pristine nature, wisdom, deep knowledge and inexhaustible heritage. History also testifies that the states and empires established by the Mongols contributed to the development of the world by becoming a bridge for mutual understanding, cultural and scientific exchanges between nations. The vast territory of Khangai, Gobi and steppe, nature, its natural music, wonderful nomadic culture, traditional musical instruments such as "Morin Khuur, Horse-Head Fiddle" and national Naadam festival are unique in the world and naturally attract tourists.
There are plenty of natural attractions and beauty spots in Mongolia for Korean tourists. Endless Mongolian steppes, majestic mountains and rivers, magnificent Govi desert mirages will rejoice the eyes and leave indelible memories in the hearts and minds of Korean people. Meeting the true guardians of both the nature and the nomadic civilization - the Mongolian herders - is an extraordinary experience in itself. Spending warm summer nights in open Mongolian steppe gazing at millions of stars which almost touch your forehead is a priceless experience to sense the nature. Of course, even the most active traveller cannot experience all the beauties Mongolia can offer at one travel, so they come over and over again. Please note that I haven't said a word yet about winter tourism attractions, which are as plentiful and exciting as summer's!
The Government of Mongolia wishes to see as many as possible tourists in Mongolia, including, of course, Koreans. So the Government decided to allow South Korean tourists enter Mongolia visa-free for up to 90 days from June 2022 until the end of 2024. This policy is aided by the aircompanies of our two countries which have significantly increased the number of flights. The companies will also be working to review the ticket pricing and introduce other incentives for flights, which are very short, less than 3 hours!
Another good news for tourists is that foreigners traveling to Mongolia will not undergo any quarantine-related procedures, including self-quarantine. Mongolia records a dozen or a couple of dozens of coronavirus cases thanks to strict and prompt implementation of the vaccination campaign.
Taking this opportunity, I extend my Government's invitation to the readers of your magazine to travel to Mongolia. As we Mongolians say, it is better to see once than to hear a thousand times. So please welcome to Mongolia and explore her beauties.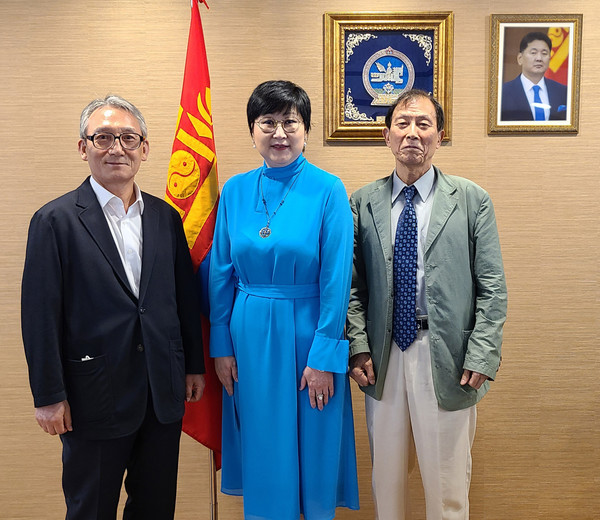 Please tell us of your point of view how to strengthen further the closer ties between Mongolia and Korea in the years to come.
The relations and cooperation between our two countries have been developing successfully at the level of Strategic Partnership. Only 32 years ago did our two countries establish diplomatic relations, yet within these 3 decades, relations between our two countries have expanded intensively.
The largest number of Mongolians abroad lives in South Korea, and most of them study and work in this country. I see these citizens as a great resource and a bridge to expand relations between Mongolia and the Republic of Korea. This is because the relations between countries are based on the people-to-people relationship and friendship. It means that the foundation of our relationship is firm.
We are also developing political relations at a high level. The frequency of high-level visits between our countries, as well as the ties between the Ministry of Foreign Affairs and other governmental organizations, are expanding. Both Mongolia and the Republic of Korea are located side by side in Northeast Asia, a very important geo-strategic and geo-economic region. Although we do not share a border, the Republic of Korea is one of the closest countries to us and an important "third neighbor".
Based on the strong foundation of political relations between Mongolia and the Republic of Korea, our Embassy staff will actively work to further expand mutually beneficial cooperation to the broad economic spectra, relying upon the friendly exchange of people, who are getting closer day by day. I hope that our cooperation will be win-win, mutually-beneficial cooperation. Based on the current cooperation mechanisms, we will aim to further intensify the dialogue between the Government and the private sector. We will try to connect our private sectors as closer and tighter as achievable. Our Embassy will seek every opportunity to intensify the scale and diversify the stakeholders of Mongolia-South Korea relations. I am sure, if we have a common will to do so, there will be ways to achieve our goals.
저작권자 © 서울시티 무단전재 및 재배포 금지