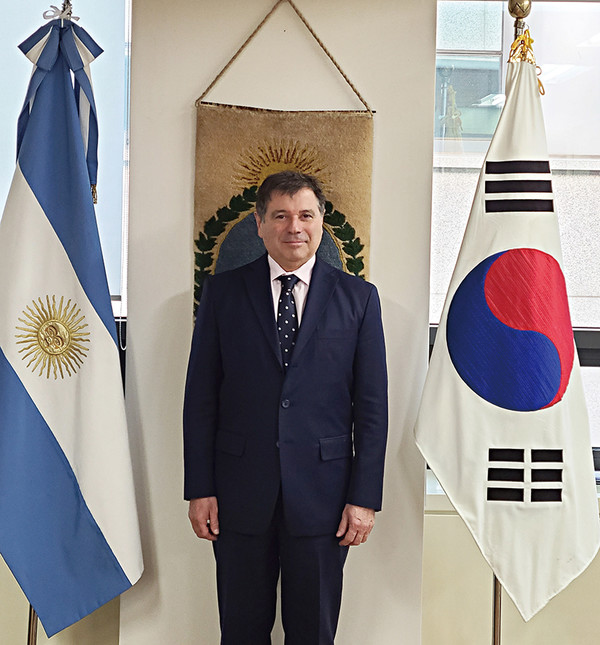 In commemoration of auspicious 60th anniversary of diplomatic relations between Argentina and Korea, the 'Seoul City' interviewed H.E. Alfredo Bascou, Ambassador of Argentina to Korea for his prospects on bilateral closer economic ties between the two countries.
Q. Please introduce brief history of diplomatic and economic relations between Argentina and Korea for the past 60 years.
I would like to begin by thanking Seoul City Magazine for this interview and for helping to show about the diplomatic ties between Argentina and Korea.
On February 15 of this year, we celebrated the 60th anniversary of the establishment of Diplomatic Relations between the Argentine Republic and the Republic of Korea.
During these years, our countries have forged a solid relationship of friendship and cooperation, reflected in the Comprehensive Partnership, the framework that relates both countries.
Our bilateral cooperation covers a variety of topics ranging from science and technology, mining, agribusiness, to hydrogen production and Antarctic issues, which we wish to continue advancing together.
The two countries have maintained friendly and cooperative relations over the years and support each other on the international stage, such as the United Nations.
The bilateral trade between Korea and Argentina reached USD 2.215 M in 2021, an increase of 80.7% compared to the previous year. Argentina exported goods worth USD 1.824 M to Korea and imported goods worth USD 391 M from Korea with a trade surplus of USD 1.434 M for Argentina thanks to increased feed-grade corn and crude soy-bean oil exports.
In addition, there is an important Korean community in Argentina present since 1965, which has contributed with its culture and traditions to our progress as a nation. Today, the Korean food is trendy and a "Hansik food festival" is organized every year and the Argentine Congress has declared the 22nd of November as " Kimchi Day".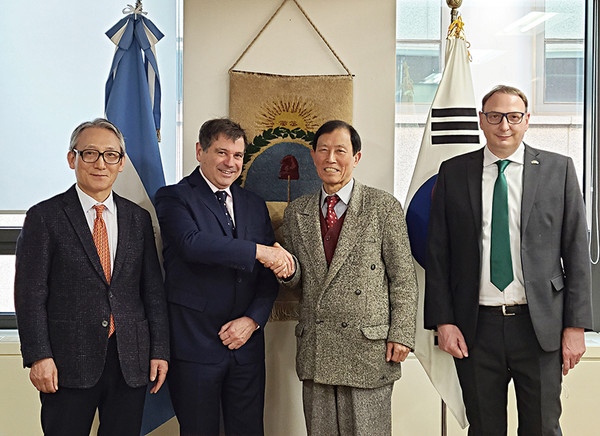 Q. Please introduce any special events scheduled for celebrating auspicious 60-year anniversary this year.
We are planning several events for celebrating the 60-year anniversary this year, some of which will be carried out together with the other 12 Latin American and Caribbean countries that celebrate 60 years of Diplomatic Relations with the Republic of Korea in 2022 and have Embassy in Seoul.
For example we are organizing a Seminar on Investment and Trade in the city of Busan. We are currently having meetings with the City Government of Busan for its preparation. Another initiative is a voluntary workday at the Habitat for Humanity.
Another important event that our Embassy is planning is a Golf Tournament that will take place on the 22nd of August in Seoul. We believe the event will be a success as we know how much Koreans love to play golf.
Finally, we are also preparing three important cultural events involving cinema, plastic arts and Argentine music. In mid-June an Argentine Film Week will be held for the first time in Seoul in coordination with the Association of Argentine Film Directors and the Korean Film Archive (KOFA). In the second semester, we are organizing an exhibition of an artist whose work shows the ties between the two countries: the Korean sculptor and painter based in Argentina, KIM Yun Shin. A music concert will also be held in conjunction with the art exhibition.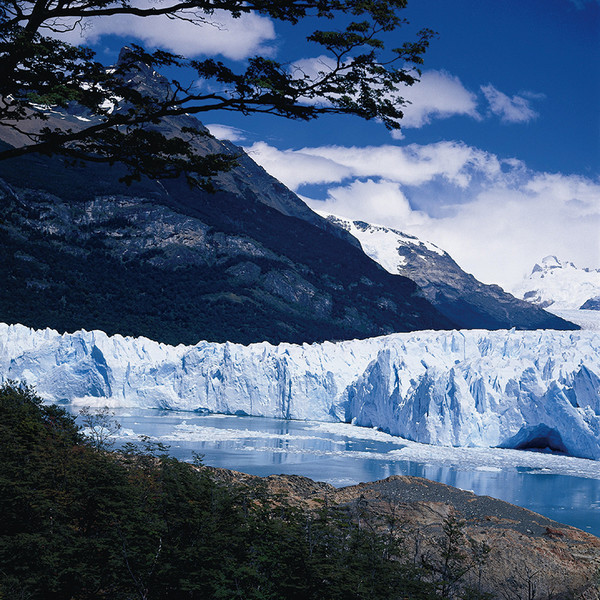 Q. Please let us know what industrial sectors would be most attractive to potential Korean investors to Argentina.
Argentina offers opportunities that arouse enormous interest in investors: in a world where population is growing exponentially the country is one of the largest producers of food, has abundant reserves of minerals and drinking water, and optimal conditions for the development of renewable energy, such as wind and solar.
Argentina has long tradition and very dynamic industry composed by different sectors, from agroindustry and farm equipment, textile, automobile to smartphones and home appliances. I believe the fields of IT, bio-technology, water and sanitation, aerospace and satellite industry, and startups in Argentine industry would be of interest for korean investors. In addition, the agribusiness can play a key role since Argentina very well recognized in this field.
Q. Please introduce outstanding Korean companies' activities in Argentina.
As in probably every country of the world, Korean companies are very well known in Argentina: everybody knows Samsung, LG, Hyundai and KIA. Currently we have eight sales corporate bodies in Argentina, other than Chaebeol, like as Samsung, LG, Posco, LX Pantos and Cheil Worldwide. Another korean company with a rich history in Argentina is Hansung Enterprise, who has been participating in the fishery business since 1985. And a few years ago Ceragem entered the health care business. Most recently, POSCO announced an important investment to build a commercial plant for lithium in the limit between the provinces of Salta and Catamarca.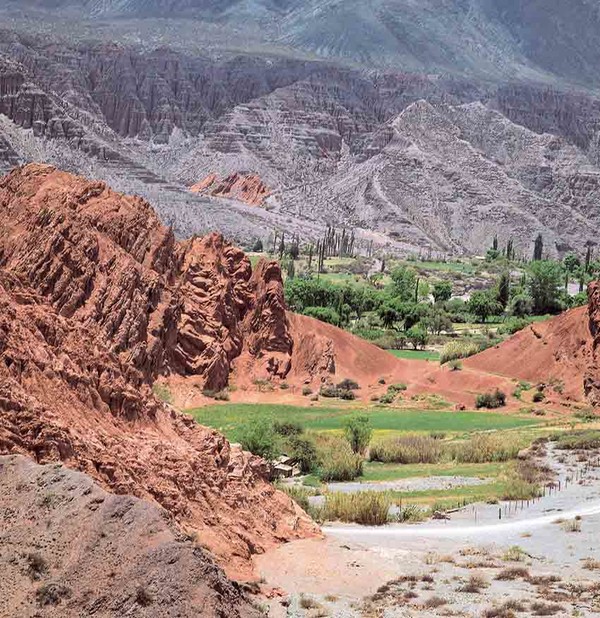 Q. Please introduce tourists attractions in Argentina for Korean tourists abroad. ( incluir 1foto de cada destino nombrado)
The Capital, Buenos Aires, is filled with passionate rhythm and emotions. It is a place of culture and sophistication. A city where people sit at cafes to talk for hours, where soccer is lived as nowhere else in the world and where nightlife offers a wide variety of shows. You can visit tango places with live orchestras and dancers. Beer places and discotheques. Restaurants and parrillas. Craft and antique fairs.
Once you fill your senses with Buenos Aires it is time to continue your journey. From there you can travel to "Litoral", formed by the provinces of Entre Ríos, Corrientes, Misiones and Santa Fe. Once you are there you can stroll along with red earth and get a close look at one of the Seven Wonders of the World: the Iguazú Falls. Enjoy El Impenetrable National Park, a world ecotourism landmark.
Explore thermal waters and beaches. Discover Bañado, La Estrella and El Palmar National Park. Experience rural tourism in ranches. Enjoy bird watching and catch-and-release fishing.
Then you can head to "Cuyo" at the foot of the Andes mountains, and discover the region formed by the provinces of Mendoza, San Juan and San Luis. If you enjoy mountaineering you will love Cuyo's mountains like Tupungato and Mercedario. And if you are looking for a real challenge you can climb the Aconcagua, the highest peak in the Americas with 6,990 meters of altitude. If you like winter sports you will feel in heaven, the region is full of snow trails.
Do you like wine? Then you should follow the Wine Route: endless wineries open for public to enjoy the wide range of wines, to experience the harvest and to visit theme museums. The region hosts several National Parks worth visiting such as Talampaya and Sierra de las Quijadas.
Finally one of our most beloved treasures: Patagonia. From the Pampean plains to Antarctica, and from the Andean mountains to the sea. The region is made up by the provinces of Neuquén, Río Negro, La Pampa, Chubut, Santa Cruz and Tierra del Fuego, Antarctica and the South Atlantic Islands. Lakes and villages. Volcanos with geysers and thermal waters.
There you can visit places that have been declared World Heritage Sites: Los Glaciares National Park, the Cave of Hands [Cueva de las Manos], Los Alerces National Park and the Valdés Peninsula. Enjoy wildlife. Seawolves and lions. Condors and penguins. And the local food is delicious: picaditas and smoked food items, wines and beers.
There is a lot of things to do and places to visit in Argentina.
Q. Please tell us of your point of view how to strengthen further the closer ties between Argentina and Korea in the years to come.
Both countries have an enormous potential to develop bilateral ties. One possibility is to increase the cooperation between ministries and specialized agencies of both countries. For example in nuclear technology, Antarctica research, science and education are fieldswhere some cooperation has begun but still there is potential to grow. Also, high levels visits are helpful to boost the relationship and achieve concrete results.
In trade and economic, I consider important to boost the contacts and networking of small and medium enterprises of Argentina and Korea. These segments of companies are key in both economies and play a crucial role in innovation and of course creating jobs. Argentina and the Republic of Korea have complementary economy. A good example on this last subject is the work that this Embassy has been doing to help the exchange of start-ups companies, where two missions of Argentinean companies visited Korea.
I believe that cultural activities form bridges between countries and with them bonds of friendship are built that allow other fundamental aspects such as trade and politics to be strengthened.
In that sense, there are many actions that we are taking to nourish the cultural ties between our countries in the years to come. For example, we had recently opened the "Mafalda" Cultural Space at the Embassy, from where we will continue some of the initiatives interrupted by the pandemic, such as the Tango School and the Argentine Film Series.
We would like to transform it into a reference for the spread of Argentine culture here. Therefore, different seminars will be held there that will cover different aspects of Argentina, such as its gastronomy, art, music, history, among others, taught in Korean by professors and professionals who are part of the Argentine Society in Korea.
저작권자 © 서울시티 무단전재 및 재배포 금지