Following are New Year message and full text of interview with H.E. Dr. Chafik RACHADI, Ambassador of His Majesty the King of Morocco to the Republic of Korea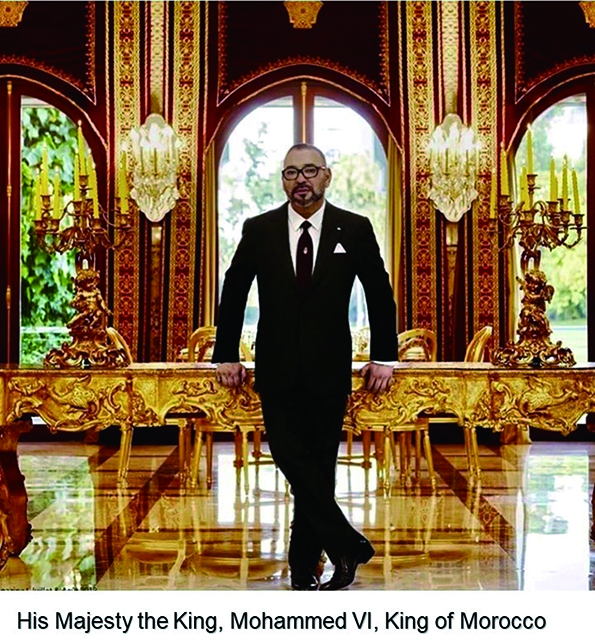 Happy New Year and thank you for allowing me this opportunity to talk about the 60th anniversary of establishment of diplomatic relations between the Kingdom of Morocco and the Republic of Korea.
First, on behalf of the staff of the Embassy of the Kingdom of Morocco in Seoul and myself, I wish sincere New Year's greetings to the people and the Government of the Republic of Korea. I also want to convey my sincere wishes for success and prosperity to both the editors and readers of the Seoul City Magazine.
Q. Would you please introduce a brief history of diplomatic and economic relations between Morocco and Korea for the past 60 years?
In 1962, Morocco became the first African country to host Korean diplomatic representation. In the ensuing sixty years, diplomatic relations between the Kingdom of Morocco and the Republic of Korea have witnessed a steady development.
Many may not know that the connection between our two countries goes even further back. Moroccan soldiers participated in the Korean War as part of the UN French Battalion, defending the territorial integrity of this friendly country, which made the peoples of our two nations blood brothers, a decade before the establishment of diplomatic relations.
Our two countries share several common values such as democracy, commitment to international security and peaceful resolution of conflicts. Over time, the level of maturity reached in bilateral relations allows us to take new steps towards the diversification and extension of this cooperation to strategic economic sectors, including industry and tourism.
It is worth noting that the past few years have seen reinforcement and flourishing of our connection. Morocco opened Honorary Consulates in the Republic of Korea in Daegu (2015) and Incheon (2021). Likewise, South Korea opened an Honorary Consulate in Marrakech (2016). In addition, there are ongoing official mechanisms of cooperation, such as the Political Consultations, which held its 4th session in 2019, and the Joint Commission, which reached its 7th session in 2018.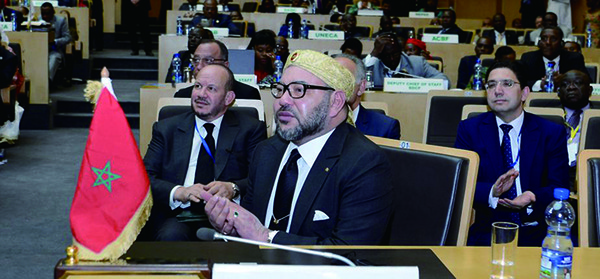 Q. Would you please introduce the big events scheduled for this year's 60th anniversary between Morocco and Korea?
If the pandemic situation improves, this year shall be the most dynamic in terms of events scheduled between the two countries, honoring the 60th anniversary of the establishment of their diplomatic relations (1962-2022).
Within this framework, many political, economic and cultural activities are scheduled. They will be announced and implemented according to the evolution of the epidemiological situation in both countries.
Q. Would you please introduce investment environment in Morocco in detail and special favors to foreign investors?
During the reign of the present Monarch, His Majesty the King, Mohammed VI, the Kingdom of Morocco witnessed a qualitative leap in political, economic, environmental, social and cultural fields, taking advantage of prevailing beneficial conditions. The country enjoys political stability, strategic geographic position, and robust infrastructure, which contribute to its emergence as a regional manufacturing export platform for international companies.
In this regard, the Government of Morocco, under the leadership of His Majesty the King Mohammed VI is actively transforming the country into a regional business hub by leveraging its unique status as a multilingual and cosmopolitan nation situated at the meeting point of Africa, the Middle East, and Europe. The Kingdom is known for its facilitation of foreign investment, particularly in export sectors like manufacturing, through trade liberalization, investment incentives, and structural reforms; but also for encouraging investment in different regions of the country, notably the Southern regions, with their access to vast natural resources and sub-Saharan countries.
The large picture for foreign business in Morocco looks exciting but let us have a look at the details. When we zoom in, there are even more incentives for foreign investors to choose Morocco for their investments and trade. First, Morocco does not require that business owners deposit any paid-in minimum capital. Second, Morocco has ruled out the need to file a declaration of business incorporation with the Ministry of Labor, reducing company registration fees and eliminating minimum capital requirements for limited liability companies.Third, according to the World Bank, the process of registering a business in Morocco takes an average of 9 days -less than the regional average of 20 days.Finally, Moroccan legislation governing FDI applies equally to Moroccan and foreign legal entities (except for certain protected sectors).
In the context of business development, it is important to note that Morocco ranks 53rd out of 190 economies in the World Bank's 2020 Doing Business Report, rising an impressive seven places since the 2019 report!Continuing that momentum, Morocco has ratified 72 investment treaties for the promotion and protection of investments and 62 economic agreements that aim to eliminate the double taxation of income or gains.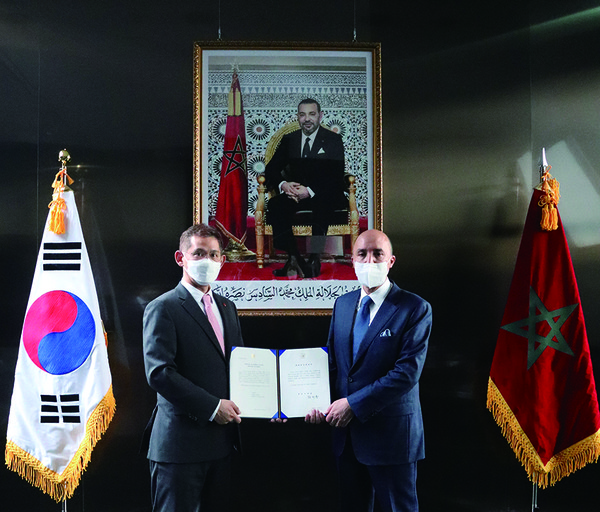 Q. Would you please let us know about the industrial sectors that would be most attractive to potential Korean investors to Morocco?
There are at least 5 industrial sectors that represent an important opportunity for Korean investments in Morocco.
First, the automotive sector is the most attractive to potential Korean investors. Over the last decade, the Moroccan automotive industry has risen to sustained levels of growth and joined the closed circle of automotive exporters. This expedited timeline illustrates the technological progress Morocco has accomplished. In this success story, the automotive sector can boast that it's the 1st exporting sector of Morocco, knowing that Morocco is the 1st car producer in Africa and the 2nd car exporting country to European Union. In addition, the Kingdom's car production capacity reaches 700.000 unit with more than 250 automotive companies established in the country.
All these indicators combine with the strategic geographical position and the Free Trade Agreements signed with countries and regions that include more than one billion consumers, making Morocco an unsurpassed opportunity for South Korean investors. Those looking for developing Korea's presence in the automotive industry in Africa, especially areas with high technological value, such as hybrid, electric and hydrogen vehicles would do well to look into Morocco.
The second sector is the aeronautical industry. It has recently shown outstanding dynamism and remarkable growth. The development of varied sectors, especially in wiring, mechanics, sheet metal work, composites and mechanical assembly, has made Morocco a preferred destination for subcontracting in aeronautics.
Today, the Moroccan aeronautic industry is made up of more than 140 companies, and its major success is based on four conditions: competitively priced qualified labor, availability of qualified subcontractors, proximity to factories and suppliers, and availability of local investment capital. The recent establishment of other global players, such as Bombardier, Eaton, Hexcel, Stelia and Alcoa, confirms Morocco's ability to attract industry leaders.
Given the quality of basic research in Morocco and the decision to prioritize the development of the digital aeronautical sector in Korea, we can say that cooperation in the field of aeronautics offers major prospects for investors.
Third, making a name for itself as a climate leader, Morocco sources almost two-fifths of its electricity capacity from renewable energy. Morocco lays claim to some of the world's largest clean energy projects as some fossil fuel subsidies have been phased out and its actions to decarbonize industries have received worldwide praise.
Morocco has a huge natural potential to produce solar, wind and hydropower, and is taking significant steps to produce green hydrogen, which could be a critical enabler of the global transition to sustainable energy and net zero emissions economies.
Considering these factors, Morocco is surely a great and profitable investment destination for Korean investors interested in renewable and clean energies. Korea's own green initiatives are on the right track with active investment and impressive growth in the renewable energy sector, and those looking forward to expansion will find Morocco a green ally.
Fourth, as you know, the Covid-19 pandemic has rearranged priorities in the public policies of every country, with many nations setting the health sector and health sovereignty as strategic priorities. Morocco is no exception in this matter.
Morocco was among the world's pioneers in vaccinating its population against Covid-19. It is also very close to producing anti-Covid-19 vaccines and playing the role of a platform for exporting it to African countries and various friendly countries. On 5 July 2021, King Mohammed VI presided over a ceremony to sign agreements allowing Morocco to manufacture Covid-19 vaccines and other serums.
Today, the Moroccan pharmaceutical industry ranks second in the African continent and constitutes the second largest chemical industry in Morocco after phosphate (Morocco is the world's largest exporter of this natural resource).
Enjoying political stability, a liberal economy, and an educated workforce, as well as having a long experience with certified companies producing according to European and American quality standards, Morocco is a great opportunity for Korean investors interested in the pharmaceutical industry.
The fifth sector that would be most attractive to potential Korean investors in the Kingdom is digital industry, as Morocco aims to become a major industrial hub in Africa. Morocco is committed to accelerating its digital transition, since it is a pillar of both its economic emergence and its overall modernization.
The Kingdom likewise ranks 2nd in Africa and 3rd in the Arab world in digital transformation. It managed to integrate digital technology into its economy with particular advances in the fields of engineering, telecommunications, and business, along with the emergence of a new generation of young Moroccan scientists making use of the latest technology, such as Africa's most powerful supercomputer.
It should be noted in this context that this month Morocco launched the MoroccoTech Initiative, a national brand for the promotion of the Moroccan digital sector. It aims to position itself as a distinguished international digital destination and to create a global dynamic that will benefit all Moroccan ecosystems in their digital transformation.
The combination of Korean expertise with the emerging digital transformation of Morocco would undoubtedly provide unbounded opportunities for investors looking to open endless vistas for future cooperation.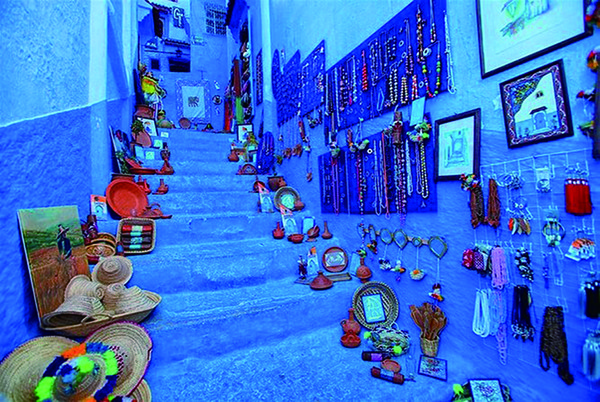 Q. Would you please introduce outstanding Korean companies activities in Morocco?
Many global companies have chosen Morocco as their gateway to sub-Saharan countries, and some Korean construction companies started as early as 1998. These pioneering companies built several industrial and power plants and phosphate fertilizer factories in Morocco and continue to expand their activities. Other Korean companies chose the Kingdom as a destination for their products, such as cars, mobile phones and household electronic goods.
Years later, Korean companies have increased their presence in Morocco, especially in the automotive sector, such as Yura Corporation and Daedong Systems, which are producing auto components.
Notably, Hands Corporation, one of the world's top three manufacturers of automotive aluminum wheels, is a great success story among the Asian Investors in Morocco. In 2018, this Korean group inaugurated in Morocco (Tangier) its first production site in Africa, with an investment of 472 million USD.
Q. Would you please introduce tourist attractions in Morocco for Korean tourists?
According to the World Economic Forum, in its Tourism Competitiveness Report,Morocco ranked high among the safest countries in the world and is among the top 5 most competitive African countries in terms of tourism, safety and security.
The Moroccan culture is unique and diverse, with endless items to discover. First, Moroccan gastronomy is worldly renowned, marked by the influence of Arabic, Amazigh, Andalusian, and Mediterranean cuisines, so there are plenty of dishes to try. The main Moroccan dishes are Tagine, Couscous and Pastilla… all are a mixture of sweet and salty, and they are always served with tea, a welcoming ritual and a daily tradition. Second, Moroccan Souks (markets) are the right place for shopping. Exotic for visitors, they are a way of life in Morocco with relatively affordable prices. Major cities like Rabat, Fez and Marrakech have labyrinths of individual souks to explore. Third, for the fashion-minded, the traditional clothes (mainly Caftan) are rooted in traditional Moroccan identity. Nowadays the Moroccan caftan is gracefully parading in internationally renowned fashion shows.
On top of its cultural attractions, Morocco is a leading destination for business tourism, thanks to its strategic geographical position, cultural and nature potentials, major infrastructure, price competitiveness and the availability of qualified reception staff. Many Koreans can also view the country as a cine-tourism destination, thanks to the development of Moroccan movie industries. Several Korean films have been shot in Morocco, including the K-drama "Vagabond" and the 2021 top box-office movie "Escape from Mogadishu".
Through a nationwide ecological network of 10 national parks and 160 Sites of ecological and biological interest, such as Atlas mountain villages and southern Saharan Oases, visitors can enjoy the scenery and biodiversity that make traveling in Morocco a real pleasure.
In particular, the unspoiled coastline, vast swathes of desert and unique cultural heritage of Morocco's three southern provinces have the right mix of ingredients to attract an increasing number of tourists. Just as an example,the city of Dakhla, located in Moroccan Sahara, has become one of the region's most popular destinations with its pleasant setting on the coast, bordered by dunes and a lagoon, especially during the winter months.When the city organizes its annual international kite surfing competition each March, it is certainly a treat to see!
To bring the beauty of Morocco closer to Korean citizens, the Embassy of the Kingdom of Morocco in Seoul launched a YouTube channel, through which Koreans can discover the beauty of the country with videos dubbed or subtitled in Korean.
Q. Would you please tell us your point of view as how to strengthen further the ties between Morocco and Korea in the years to come.
I think that Moroccan-Korean relations have experienced an unprecedented dynamism in recent years, and I see that both countries are determined to further strengthen these relations and raise cooperation to a higher level.
To achieve this, a rich and innovative series of events will be launched this year, coinciding with the 60th anniversary of the establishment of diplomatic relations between the two countries and highlighting the participation of Moroccan soldiers in the Korean War in defense of the unity and freedom of this friendly country.
I believe that this 60th anniversary will provide us with a refreshed perspective and inspire new arenas for cooperation between our nations. Many activities, meetings and visits will be organized to achieve this goal. The focus will be on priority sectors for each country, especially the five sectors I mentioned above. In addition, cultural and cinematographic cooperation will constitute another important dimension.
Since the establishment of diplomatic relations 60 years ago, my country and the Republic of Korea forged a rock-solid relationship on every level, which has made it possible, today, to lay the groundwork for an ongoing partnership. Morocco and Korea are engaged in a constructive dialogue on issues of mutual interest, working closely to build political and economic bridges. Despite the fact that our two countries are located in two different continents, they share similar histories, values, and goals. Friends and good partners, we respect and support one another. We believe that the Republic of Korea can rely on the Kingdom of Morocco as a Gateway to the African continent, and Morocco can rely on Korea as a genuine partner in the Asian-Pacific Region.
Finally, by welcoming 2022, we are looking to another year (and, indeed, another decade!) of success to fortify our long-standing relationship on every level, and we will continue to work together to identify greater opportunities to strengthen our ties.
May the Kingdom of Morocco and the Republic of Korea enjoy greater prosperity, progress and peace.
저작권자 © 서울시티 무단전재 및 재배포 금지